neophyte

Posts: 107
Joined: Fri Jan 26, 2018 11:21 pm
You are...: in the learning process
Your favorite spirit to work with: Divine Dragoness
My super power would be...: Ability to shape-shift
Divine Dragon, N, green eyes, black and gold scales.

Tarot: The Empress
Divine Dragonness "N"
High Elf "C"
Wood Elf "F"
Seraphim "G"
Diamond Dragon "F"
Umber Dragonness "A"
Pegasus "K"
Mech Angel "M"
Puma "K"
Human Male
Aura Quartz Dragon "J"
Fairy Dragoness "T"
Paladin Angel "J"
Tiger "L"
Nature Spirit "A"
Familiar "S"
Green Dragon "O" "D" "A"
---
venerated member

Posts: 3218
Joined: Mon Jun 20, 2016 7:40 pm
You are...: in the learning process
Male/Female: Male
Your favorite spirit to work with: The Beings with me
If I could be anything, I would be...: My true self
My super power would be...: See spirits in true form
Agh meep mumble. I don't wanna decide on
just
one... lol.
Anyways. It's Emerald's day, so I'll pick him. : 3
(You can check with me on the chat app for his actual name/description ) Enan dragon.
Tarot: The Hanged Man.
"An' ye harm none, do what ye will."



"Judging existence by comparison is not always the best pathway to progress."

"Not all those who wander are lost." - J.R.R. Tolkien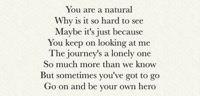 *boom*
DAGames - Build Our Machine
Linkin' Park - Somewhere I Belong
TØP - Forest
Jem - Once in Every Lifetime
---
neophyte

Posts: 254
Joined: Wed Nov 30, 2016 4:18 am
You are...: in the learning process
Male/Female: It's a Secret
Number of Spirits: 35
Spelled Number: 75
Your favorite spirit to work with: Sterling Angel
If I could be anything, I would be...: A mage!
My super power would be...: See spirits in true form
Nine of Cups, Sterling Angel "M" Female : )

"May the odds be in your favor." - Excerpt from cereal killer movie
"The first step towards change is acceptance. Once you accept yourself, you open the door to change. That's all you have to do. Change is not something that you do, it's what you allow." - Will Garcia
Sterling Angel, Courtwind Angel, Lunar Angel, Bound spirit guide, White Dragon, Gargoyle, Volkh, Brenedi, Thoughtform, Gold Dragon, Gryphon, Chinese Fox, Butterfly Faery, Immortal, Caldrius, Lalinas, Ljornin, Duojna, Genius Loci, Wraith, Ramidreju, 2 Iludras,
---
new here

Posts: 52
Joined: Thu May 04, 2017 12:42 pm
You are...: in the learning process
Male/Female: Male
Number of Spirits: 4
Your favorite spirit to work with: my spirits
If I could be anything, I would be...: everything
My super power would be...: Ability to shape-shift
Bronwyn Angel "L" female
Tarot: The Star
"Nothing lasts... but nothing is lost." -Shpongle

"Better to be a warrior in a garden, than a gardener at war." -Chinese proverb

"trapped inside a violent silence
I am the I in the storm
the pain was not merely a trial
it was the only way forth" -me
---
neophyte

Posts: 176
Joined: Mon Jun 30, 2014 3:28 am
You are...: in the learning process
If I could be anything, I would be...: Wolf
My super power would be...: Ability to shape-shift
High Elf, Male, Tall, Blond Hair, Blue Eyes.

Tarot - Temperance
---
neophyte

Posts: 176
Joined: Mon Jun 30, 2014 3:28 am
You are...: in the learning process
If I could be anything, I would be...: Wolf
My super power would be...: Ability to shape-shift
Oops, forgot to add: First Initial - D
---
neophyte

Posts: 487
Joined: Fri Sep 06, 2013 7:46 pm
You are...: in the learning process
Number of Spirits: 25
Spelled Number: 6
Your favorite spirit to work with: kelpie
If I could be anything, I would be...: not sure
My super power would be...: Ability to shape-shift
My magical/paranormal name...: Adrien Rook
J, MARID DJINN, LONG BLACK HAIR, DARK BLUE EYES & GOLDEN SKIN.

Tarot Card: The Magician
---
new here

Posts: 1
Joined: Wed Jan 03, 2018 5:30 pm
You are...: experienced
Number of Spirits: 400
Spelled Number: 300
If I could be anything, I would be...: Exactly who I am
My magical/paranormal name...: Silver Fang Fay
Demon-Vampire Hybrid: Val; Long silky black hair with icy blue eyes and creamy ivy skin. Sometimes wears old Victorian styled dress and carries a sword and scepter with the same icy blue handles as his eyes.

Tarot: The Star
---
new here

Posts: 7
Joined: Tue Jan 16, 2018 10:01 am
You are...: experienced
Number of Spirits: 10
My super power would be...: Read other's minds
My magical/paranormal name...: Pei-Ling 'Strychnine' (Si-chui-ke-ning), my Er-Puh Chinese birth name
'Soldier' demon or ghoul, male, "Leaum" (true name unknown)
Appearance:
Leaum is one of my family's strongest house guardians rebound by my father. He is attracted to violence, war, and powerful emotions; and feeds on energies in this situations to nourish himself. Although not 'evil', he is capable of drawing negative and darker energies away, and works similar to a Chaos Demon to help my family seek balance. His current attire of American soldier's fatigues and gear once allowed him to hide well on battlefields in the Middle-East and on military bases. Despite appearing like a human soldier, Leaum prefers not to hide his face at times, openly sporting his demonic looks, long tongue, and dagger-like teeth. He reminds me of the character, Ghost, from the Modern Warfare game series, except his face beneath his skull mask is more fearsome than his mask itself!

Card: Two of Pentacles
---
neophyte

Posts: 268
Joined: Wed Mar 16, 2016 9:00 pm
You are...: in the learning process
Male/Female: Male
Number of Spirits: 9
Spelled Number: 10
Your favorite spirit to work with: Dragons
If I could be anything, I would be...: A dragon
My super power would be...: Ability to shape-shift
Female Phoenix Queen "A"
She is pure white and can feel overpowering

Tarot: The Fool (surprised no one got this one yet)
1 Viara Fae 1 Divine Dragon (CH) 5 Alpha Servitors 1 Queen Phoenix 6 Beta servitors from an alpha belonging to a friend (Non CH) 1 Gnome girl 7 Servitors(Summer) 2 Ifrit Djinn (unbound) 2 Custom Servitors (Other people)

Will be much more soon : {) (The {is a mustache)
---
---
Who is online
Users browsing this forum: No registered users and 0 guests