sanctified

Posts: 15727
Joined: Sun May 08, 2011 5:19 am
You are...: in the learning process
Number of Spirits: 2000
Spelled Number: 100
Your favorite spirit to work with: dragon
If I could be anything, I would be...: A Throne Angel
My super power would be...: Ability to fly
My magical/paranormal name...: Blessed by Angels
---
sanctified

Posts: 15727
Joined: Sun May 08, 2011 5:19 am
You are...: in the learning process
Number of Spirits: 2000
Spelled Number: 100
Your favorite spirit to work with: dragon
If I could be anything, I would be...: A Throne Angel
My super power would be...: Ability to fly
My magical/paranormal name...: Blessed by Angels
Meet Ralph
You do not have the required permissions to view the files attached to this post.
Huffette
Mommy to three haunted ladies and friend to many bound and unbound spirits and entities.
Called "little one" by the angels
---
sanctified

Posts: 14264
Joined: Tue Mar 30, 2010 10:19 pm
You are...: in the learning process
Number of Spirits: 125
Spelled Number: 100
Your favorite spirit to work with: dragons
If I could be anything, I would be...: dragon
My super power would be...: Ability to shape-shift
Awe, now that is cute!!!!!
starfire
:dragons:: :kistune:
Keeper of many spirits, who I suspect are keeping me instead!!!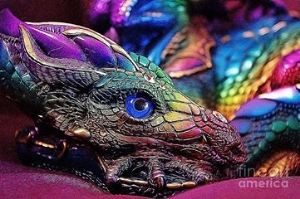 Keeper of Thor, my friend and protector
---