new here

Posts: 23
Joined: Mon Apr 03, 2017 10:40 am
You are...: a practitioner
Male/Female: Male
Number of Spirits: 1
Spelled Number: 0
Your favorite spirit to work with: Djiin,Vampire,Nympho
If I could be anything, I would be...: Moroï,Magical Nympho
My super power would be...: See spirits in true form
My magical/paranormal name...: Saphire
Hello, we talk a lot of djinn norse and Arabic but there are also Djiin Roman and etrusque synonymous with the genie genius comes from the Latin Genii and etruscan Gennil, there are also Djiin Celtic and Dacian, do you have any information?
---
sanctified

Posts: 7772
Joined: Mon Oct 26, 2015 6:14 pm
You are...: new to this
Male/Female: It's a Secret
"Knowing a trifle about everything gives life more color." - Zhuge Liang
"Always and never are two words you should always remember never to use." - Wendell Johnson

"May you live in interesting times, may you be recognized by people in high places, may you find what you're looking for."
---
new here

Posts: 23
Joined: Mon Apr 03, 2017 10:40 am
You are...: a practitioner
Male/Female: Male
Number of Spirits: 1
Spelled Number: 0
Your favorite spirit to work with: Djiin,Vampire,Nympho
If I could be anything, I would be...: Moroï,Magical Nympho
My super power would be...: See spirits in true form
My magical/paranormal name...: Saphire
thank you very much ,Are there Faerye Genie
---
new here

Posts: 23
Joined: Mon Apr 03, 2017 10:40 am
You are...: a practitioner
Male/Female: Male
Number of Spirits: 1
Spelled Number: 0
Your favorite spirit to work with: Djiin,Vampire,Nympho
If I could be anything, I would be...: Moroï,Magical Nympho
My super power would be...: See spirits in true form
My magical/paranormal name...: Saphire
But I imagine more a true djinn able to exercise all our wishes
---
active contributor

Posts: 991
Joined: Wed Jul 01, 2015 11:17 pm
You are...: in the learning process
Male/Female: Male
Number of Spirits: 35
Spelled Number: 19
Your favorite spirit to work with: Black dragon
My super power would be...: Ability to fly
Mystic Morning Treasures has Celtic (Coir) and Atlantean Djinn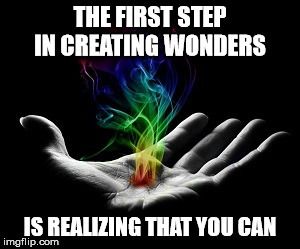 ---