active contributor

Posts: 975
Joined: Wed Jul 01, 2015 11:17 pm
You are...: in the learning process
Male/Female: Male
Number of Spirits: 35
Spelled Number: 19
Your favorite spirit to work with: Black dragon
My super power would be...: Ability to fly
Chakra meditation with her is off the charts
As in feel it when you walk under a street light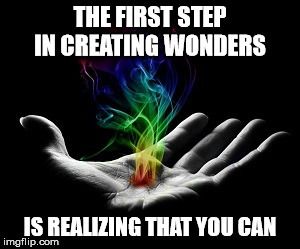 ---
neophyte

Posts: 483
Joined: Tue Jan 14, 2014 11:47 pm
You are...: in the learning process
Male/Female: It's a Secret
Number of Spirits: 70
Spelled Number: 15
Your favorite spirit to work with: Big Bird
If I could be anything, I would be...: Lard
My super power would be...: Laser-beam eyes
My magical/paranormal name...: Ronald McDonald
Dragonoake wrote:Chakra meditation with her is off the charts
As in feel it when you walk under a street light
Zzzap!! Your's is quite the special one too, though : : : ; )
---
neophyte

Posts: 255
Joined: Sun Dec 07, 2014 11:27 pm
You are...: in the learning process
Number of Spirits: 23
Spelled Number: 0
Your favorite spirit to work with: Vampires, Elves
If I could be anything, I would be...: Okami Yokai (maybe)
My super power would be...: See spirits in true form
My magical/paranormal name...: Ōkami
Whoa so glad you're back! We all worried lol! What about ones from when paraecho was a thing? I know I had sent mine there. ^^' Lol sorry, how does messaging even work on here now? I haven't been around in forever and have a new phone so it's alllll new. Lol
Spirits: 23
Entities: 11
Immortals: 2
"Stop comparing yourself to others. Your accomplishments or lack thereof matter not. No one else can be you. So long as you remain proud of yourself you will attract opportunities and success. Be proud!" -Okami yokai Katsu.
---
neophyte

Posts: 418
Joined: Wed May 31, 2017 1:59 pm
You are...: new to this
Number of Spirits: 0
Spelled Number: 0
My super power would be...: Ability to fly
Hey Witch! You were previously known as Ugly, right? How are you?
---
---
Who is online
Users browsing this forum: No registered users and 0 guests