new here

Posts: 11
Joined: Sun Apr 21, 2019 9:36 pm
You are...: new to this
When I was younger, I can remember as clear as day seeing Hoots the Owl from Sesame Street sitting in our living room and playing his signature saxophone. He flew away as soon as he knew I was looking at him. That experience didn't scare me at all but I just stood there in pure awe amazed at what I was looking at. I was already at old enough age to realize that Muppets were a work of fiction but then all of a sudden one appeared right before my eyes. That was the first time since my Santa Claus believing days had ended that I truly felt as though magic exists. Now looking back however, none of it makes even remote sense. For one:I had already moved on from Sesame Street to older kids shows like Spongebob and wrestling, I hadn't even thought about Hoots for years. So the fact that some obscure owl my mind almost completely forgot about showed up in my home just seems unbelievable in retrospect. But deep down in my heart, I know it wasn't a dream. I never remember my dreams at all and I can vividly recall seeing Hoots pop up and then just going on with my day like normal. So do you paranormal experts think my experience was real or not? Keep in mind that I've never drank or done drugs, I'm not schizophrenic, and our house is free of carbon monoxide (which sometimes causes hallucinations). It couldn't have been sleep paralysis either because I was completely awake, the whole experience taking place in broad daylight.
---
neophyte

Posts: 283
Joined: Thu Aug 17, 2017 5:56 pm
You are...: in the learning process
Male/Female: Male
Have your parents been in the military?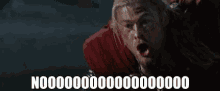 ---
acclaimed member

Posts: 1985
Joined: Sat Sep 15, 2018 1:42 am
You are...: experienced
My best guess is...
---