acclaimed member

Posts: 1416
Joined: Wed Apr 27, 2016 3:23 pm
You are...: a practitioner
Number of Spirits: 52
Spelled Number: 5
Your favorite spirit to work with: the ones in my keep
My super power would be...: Ability to fly
These beings seem absolutely wonderful. Does anyone have any experiences with this binding
https://shop.creepyhollows.com/rare-imm ... being.html
D(Bronwyn Angel)A(Sterling Angel)N(Merman)Y(Sanguine Vampire)D(Courtwind Angel)N(Courtwind Angel)F(Fallow Dragon)H(Moss Dragon)F(Gregori)D(Red Demon entity)K(custom kitsune alpha)A(Seraphim Angel entity)Z(slime girl alpha)S(micro bug girl)M(fallen angel)M(Demon-Neb Djinn) L and J(werewolves)J(Concuan)R(DemonVampire)P(Fallen angel entity)R(Succubus Queen)M(Vampire Prince)E(Incubus)D(nympho)
3 spirit guides,DionysisDelinquent(A)ElementalDemon(A)


~Knowledge is at my fingertips~
---
new here

Posts: 32
Joined: Tue Aug 06, 2019 10:23 pm
You are...: experienced
Number of Spirits: 3
Spelled Number: 1
Your favorite spirit to work with: Strigoi Mort
If I could be anything, I would be...: midar machi anti
My super power would be...: Read other's minds
My magical/paranormal name...: sevain
I was wondering the same thing I'm really keen on buying one!
Spirit Family
1
Strigoi Mort
1
Volkh
1
Gaki
1
Unicorn
"The best way to think of willpower is not as some shapeless behavioral trait but as a sort of psychic muscle, one that can atrophy and grow stronger depending on how it is used." - Jeffrey Klugar
---
neophyte

Posts: 283
Joined: Thu Aug 17, 2017 5:56 pm
You are...: in the learning process
Male/Female: Male
I think user fiercly free did write a review.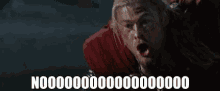 ---
acclaimed member

Posts: 1416
Joined: Wed Apr 27, 2016 3:23 pm
You are...: a practitioner
Number of Spirits: 52
Spelled Number: 5
Your favorite spirit to work with: the ones in my keep
My super power would be...: Ability to fly
I saw one review on the listing someone wrote but I hope someone else can share
D(Bronwyn Angel)A(Sterling Angel)N(Merman)Y(Sanguine Vampire)D(Courtwind Angel)N(Courtwind Angel)F(Fallow Dragon)H(Moss Dragon)F(Gregori)D(Red Demon entity)K(custom kitsune alpha)A(Seraphim Angel entity)Z(slime girl alpha)S(micro bug girl)M(fallen angel)M(Demon-Neb Djinn) L and J(werewolves)J(Concuan)R(DemonVampire)P(Fallen angel entity)R(Succubus Queen)M(Vampire Prince)E(Incubus)D(nympho)
3 spirit guides,DionysisDelinquent(A)ElementalDemon(A)


~Knowledge is at my fingertips~
---