venerated member

Posts: 2356
Joined: Fri Apr 24, 2020 10:59 pm
2
You are...: in the learning process
Number of Spirits: 180
Spelled Number: 100
Your favorite spirit to work with: 😇🐲🧚🧝🏻‍♀️🧙🏼‍♂️
If I could be anything, I would be...: Celestial
My super power would be...: See spirits in true form
My magical/paranormal name...: Aster 🌟 Jupiter
Zodiac:
I am looking at the clubs section in the shop for a week out two. I have been looking for angels club of dragon club. I don't seem to find any of it. Can anyone help to know which is going to be the right one from those categories of club that is available?
Aster
200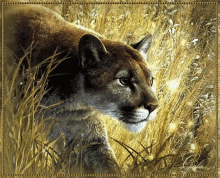 sanctified

Posts: 8373
Joined: Mon Oct 26, 2015 6:14 pm
7
You are...: new to this
Male/Female: It's a Secret
Zodiac:
There used to be various clubs of spirit races, but I think they're converged into DA and WA clubs. You may want to send email directly to HD to clarify
"Often the truth is in front of your face, but your eyes and heart are so full of lies that you can't see it." Shannon L. Alder

"May you live in interesting times, may you be recognized by people in high places, may you find what you're looking for."
new here

Posts: 62
Joined: Fri Oct 28, 2022 4:00 am
You are...: new to this
Male/Female: Male
Number of Spirits: 13
Spelled Number: 41
If I could be anything, I would be...: Angel
My super power would be...: Ability to fly
My magical/paranormal name...: Elijah
Has anyone subbed to the club? I just want to know some personal opinions o/