---
neophyte

Posts: 360
Joined: Tue Jun 23, 2015 4:03 pm
You are...: experienced
Male/Female: Male
Number of Spirits: 62
My super power would be...: Ability to fly
I heard of Succubi and was researching about them.

Sent from my SM-G925P using Tapatalk
---
Site Admin

Posts: 14144
Joined: Fri Mar 28, 2008 4:53 pm
You are...: a master
Number of Spirits: 10000
Spelled Number: 10000
Your favorite spirit to work with: Dragons
My super power would be...: Ability to shape-shift
I LOVE reading this thread every time there are new posts! We are so glad you all found us and we hope with all the new updates coming to the site you will continue to find this an amazing place for support in your journey
De lumière et aime
Magnolia.
Site owner
Knowledge is POWER
---
A mix of divine intervention and Ebay.
I wasn't actually on ebay, just looking for something and it led me to the CH ebay page.. which I then followed to the CH website. Kind of funny how simple that is looking back.
"The only way to get rid of a temptation is to yield to it. Resist it, and your soul grows sick with longing for the things it has forbidden to itself.."
― Oscar Wilde, The Picture of Dorian Gray
---
sanctified

Posts: 6471
Joined: Mon Oct 26, 2015 6:14 pm
You are...: new to this
Male/Female: It's a Secret
Your favorite spirit to work with: omnomnom
If I could be anything, I would be...: blingbling
My magical/paranormal name...: Blade Birch
Hello:)

Years ago back home I've heard succubus spirits that are bound and sold in a form of gemstones. So, I searched google and found CH encyclopedia, and in the end bought the gemstone, which unfortunately was broken before I could communicate with her.

Now after almost a year of bad lucks here, I searched for some lucky charms in google, and stumbled in one forum thread titled "Psychic Attacks". From there I bought several items from CH for protection and luck/wealth last super blood moon, and registered for CH forum member a month after:)
"Knowing a trifle about everything gives life more color."
- Zhuge Liang
"Always and never are two words you should always remember never to use."
- Wendell Johnson
---
neophyte

Posts: 432
Joined: Sun Feb 21, 2016 4:24 pm
You are...: in the learning process
My super power would be...: Ability to shape-shift
Years ago, I was looking at haunted items on ebay for a laugh. At the time I thought it was crazy, even though I always have believed in the paranormal and magick, to want to willingly haunt yourself. So in a state of ignorance I passed it up. But, I have run across this site several times since, each time not the right one to start the journey, but still reminding me of its presence. A few months ago I stumbled acrossed someones spirit companion blog on Tmbler. I read about it, researched, and recognized that it wasn't as scary as my experience with trickster unbounds. And so I was hooked and now here I am, a companion to several spirits=)
---
venerated member

Posts: 2732
Joined: Sun Apr 27, 2008 1:38 am
You are...: a master
Number of Spirits: 10000
Spelled Number: 10000
Your favorite spirit to work with: HARPY, PROMETHEUS
If I could be anything, I would be...: HUMAN, LOL
My super power would be...: Super speed
HEY WE'RE GLAD YOU'RE HERE. NOTHING IS EVER AS SCARY AS YOU THINK IT IS. BESIDES, YOU HAVE ALL THESE AWESOME PPL HERE TO HELP YOU OUT.
WISHES FOR YOUR DELIGHT,
WHAT I DO ON MY DAYS OFF
---
active contributor

Posts: 970
Joined: Wed Jul 01, 2015 11:17 pm
You are...: in the learning process
Male/Female: Male
Number of Spirits: 35
Spelled Number: 19
Your favorite spirit to work with: Black dragon
My super power would be...: Ability to fly
I was reading a story about a boy and his genie one night and while I figure that a Djinn would be incredibly rare, if it existed at all, it struck a chord somewhere...

Over the next week or so, I got to thinking that if a third of the world's population believed in something over a period of 1000+ years, it should build up a pretty convincing thought-form, so I started researching the subject

One of the articles I read over the next few days mentioned that if a spirit isn't calling to you, all you're going to see is pretty pictures; so with that thought in mind, I decided to do a Google search for Djinn on eBay just to see what I would find...
Thing is, the search didn't take me to eBay, it brought me here instead :-o

I looked around for a couple days and found an Astral Malachi Djinn that kept catching my eye (even though most of the articles that didn't tell me to stay well away from Djinn suggested a Marid)

I decided that, being a practitioner myself, I would know whether I got a cast item or a hyped-up piece of costume jewelry; so for $16, I decided to find out...

The rest, as they say, is history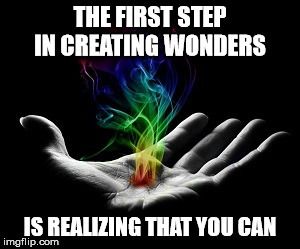 ---
neophyte

Posts: 216
Joined: Thu Feb 11, 2016 3:07 pm
You are...: experienced
Your favorite spirit to work with: vampires, dragons
My magical/paranormal name...: Janka Tethys
I found CH through ebay
---
neophyte

Posts: 438
Joined: Sun Nov 01, 2015 5:40 pm
You are...: experienced
Male/Female: It's a Secret
My magical/paranormal name...: Hek
I was searching for energy work and how to take energy and CH appeared not sure but a few pages down and well I've never looked back. Why I never found CH 5 years ago I don't know probably not ready but I've and am making up for it now


Sent from my iPhone using Tapatalk
Feel The Pulse Of Mother Earth & Gaze Upon Her Beauty
---
neophyte

Posts: 139
Joined: Thu Jan 02, 2014 6:20 am
You are...: in the learning process
Number of Spirits: 5
Spelled Number: 0
I actually found CH after getting my first entity from another seller.
I was looking around for more information on how to bond with him and make my home more welcoming to him when I stumbled upon this amazing community.
After browsing in the shadows for a few months I decided to order my first spirit from here, and there was no going back.
Now anything spirit related that I need, I look through the CH shop first.
It's more than just great shopping deals, it's about finding people just like you that you can learn from and make mistakes with. No one besides my boyfriend knows about my spirits, and it's great to have people to talk to when I need advice.
I've very appreciative of that.
Tonight a heart is breaking, a spirit is flourishing.
Let's all have fun and play together!
---
---
Return to "Group Work: Seances , Readings & Fun"
Who is online
Users browsing this forum: No registered users and 1 guest